The future's bright: the future's horizontal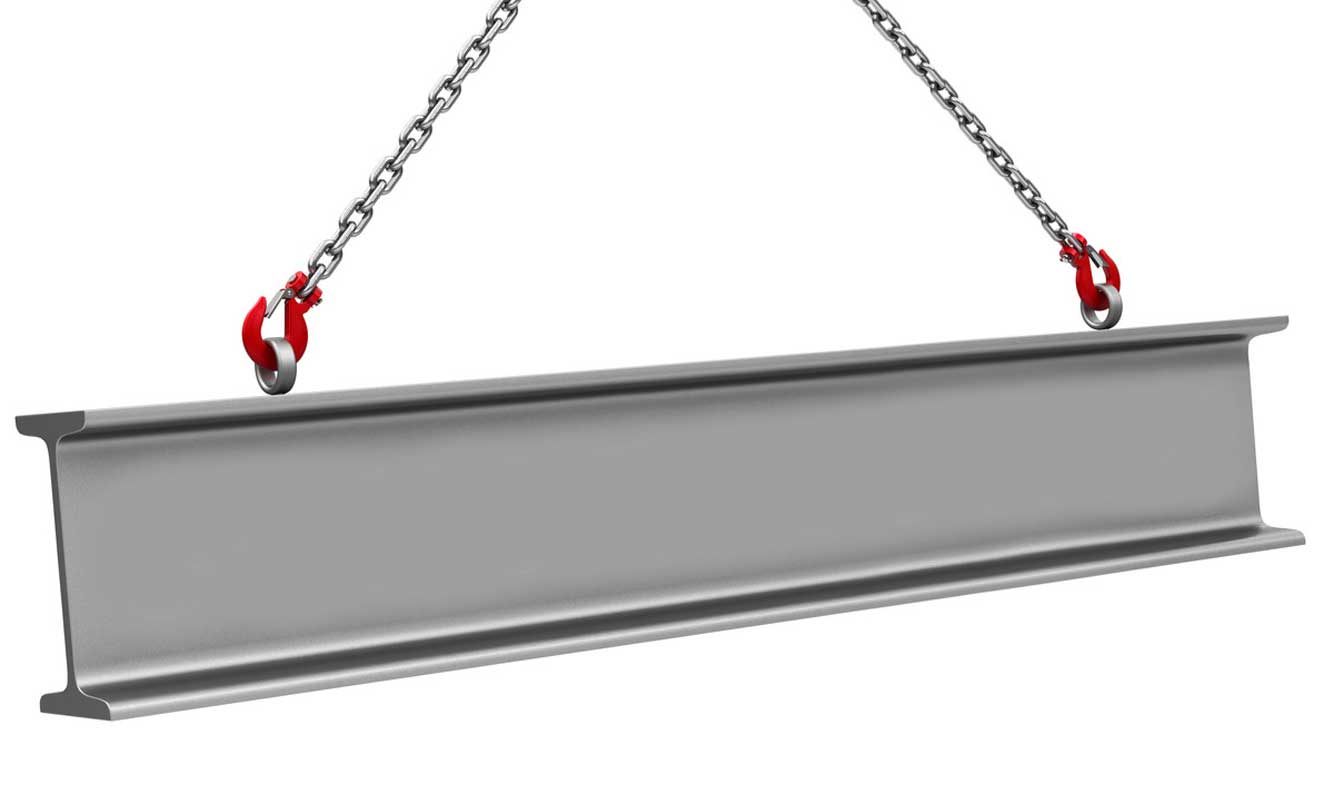 What kind of crazy do we do in construction? Our own kind, that's for sure. No other industry would throw its product away mid way through, and get someone else to start again. But that's all part and parcel of our world: consultants produce designs for the purpose of tendering…only for contractors to re-do them from scratch once they have won the work. And, yes, the client pays for both!
It's a hard mindset to shift. I was in a meeting the other week with several members of a client's construction management team. I talked about the benefits that should follow from using a consistent 3D model throughout the lifecycle of a project. (I used the phrases 'golden thread' and 'single source of truth', which wins me a double score in the game of BIM bingo). But the point is a serious one. We should be securing huge gains in terms of logistics and control from the use of engineering-credible 3D models. The team just looked at me incredulously. "But we use NEC3," they said. As if this was all the explanation that was needed.
I do have sympathy with their view. Whenever the words "lawyer" and "BIM" appear in the same sentence, it rarely leads to a happy outcome. Not that I have got anything against the NEC suite of contracts, by the way. Or lawyers for that matter. But whenever there are contracts, there are interfaces – and this means you have to define where the liabilities fall. We all know how this gets in the way of collaboration between companies, and it significantly affects our ability to use BIM. It is not for nothing that McKinsey noted that construction is one of the least digitised industries around. (Only hunting and agriculture are lower in their league table).
So imagine a construction project without contracts. Would that be a step forward? Miles Ashley is one of the most interesting and forward-looking thinkers on the future of construction. He's a driving force behind the Project 13 initiative to come up with a new delivery model for infrastructure. When he was Programme Director at Transport for London, he suggested that contractors and consultants should work on projects without contracts – and that this would lead to more trust and better outcomes for everyone. It was a bold and novel idea, but one for which the industry was not ready.
For me, the problem is structural as much as contractual. As I said my article "How BIM is finally overcoming the class divide in construction" (https://www.linkedin.com/pulse/how-bim-finally-overcoming-class-divide-construction-john-priestland/), there are historical reasons why we have a linear industry divided between designers/consultants (professions) and contractors (trades). To realise the true benefits that digital engineering can bring, we need this structure to change.
There is now compelling evidence that some visionary companies are embracing a new business model that makes contracts and claims a thing of the past. They are horizontally integrated, which means that they do everything across the lifecycle of the project themselves. Since there are no interfaces, they never need to worry about substantiating someone else's design model, or the liability chain that may result. A 'single source of truth' within a single company.
The most startling example is Katerra, the California-based startup, which provides end-to-end building services including architecture, interior design, engineering, material supply, manufacturing, and construction. Their horizontal integration across all aspects of the construction process allows them to co-ordinate between factories and construction sites, which enables greater precision, higher productivity, and quality control. Their approach also encompasses product standardisation along with with customisation, providing the efficiency of manufacturing without sacrificing design freedom. They have an operational manufacturing facility in Phoenix, AZ, and plans for many more.
Katerra was co-founded in 2015 by Michael Marks, the former CEO and Chairman of technology manufacturer, Flextronics International. Marks notes that the whole construction process has changed little since the 19th century. He spells out the benefits of horizontal integration as follows:
"In short, when the entire building process is owned by a single team from end to end —bringing design, manufacturing, material sourcing, and construction together into one streamlined system — it is possible to build high-quality, beautiful buildings, faster and at a lower cost."
Katerra raised $865 million of Series D funding from investors led by the SoftBank Vision Fund, valuing the business at more than $3 billion. That's more than the Enterprise Value of Balfour Beatty ($2.7 billion). The financing is being used to fund Katerra's continued manufacturing expansion and for further investment in its R&D efforts. It has also allowed it to start to acquire companies: over the past few weeks it has snapped up Michael Green Architecture in Portland, Oregon, and Lord Aeck Sargent architects in Atlanta. The firm says it has $1.3 billion worth of bookings for new construction projects.
Katerra are a "unicorn" – a privately held startup valued at over $1 billion – but they are only in the foothills compared with WeWork, which is valued at more than $20 billion. WeWork was founded in 2010 by husband and wife Adam Neumann and Rebekah Paltrow Neumann, along with their partner Miguel McKelvey. The company provides funky, modern, well-designed workplaces, which it then sublets to its customers on a very flexible basis. Like Katerra, WeWork is horizontally integrated in that it also provide and control all aspects of the design and fit-out process. They have their own design team, construction teams and architects. They find the properties, negotiate the leases, design the fit-outs, deliver the installation and then operate and manage the space.
Again, like Katerra, WeWork feels more like a technology company than a real estate company, and its design-build process relies heavily on software programming. The firm is aligned with Autodesk and uses Dynamo, as well as the Revit API and its own customised programming to create the link between its costing and sales systems and its design process. This allows it to make better design and procurement decisions, based on actual data.
WeWork's first acquisition in 2015 was Case, a building information modelling and consultancy firm. Case was founded by architects Federico Negro, David Fano and Steve Sanderson. Fano is now WeWork's Chief Growth Officer and his thinking suggests that WeWork's ambitions to integrate (and control) all aspects of the construction process have not necessarily reached their end point. He is quoted as saying:
"I use the analogy often that Apple historically worked with a processor company, and then one day they bought a processor, because it's so key to their technology they needed it. In the future, could we have our own company that does aluminum extruding, makes furniture, or our own custom wallpaper company?"
WeWork is starting to move into other sectors beyond office space. In 2016, the company launched WeLive to offer furnished apartments in buildings with shared amenities. They are also interested in moving into education, and this autumn sees the launch of a private elementary school inside one of their New York City offices.
So where are the UK buildtech unicorns to challenge Katerra and WeWork? At present, it is hard to see anyone with the vision and scale. We can point to Laing O'Rourke and their Explore facility near Worksop; and Legal & General's offsite housebuilding factory near Leeds. And there are some strong and creative consultancies such as Bryden Wood. But until the industry truly embraces horizontal working, the interfaces and constraints are going to hold us back, not least in the use of BIM.
News How ConstructTech start-ups can break through the sales barrier Or - AI for construction and the impact of Generative Pre-trained Transformer 3 Someone told me that the way to write a successful LinkedIn article was to think 'clickbait' and come up with a crazy,...
News How ConstructTech start-ups can break through the sales barrierAlways try to start from a problem, rather than trying to be a solution in search of one. We work with Construction Technology ("ConstructTech") start-ups. Many are bright, energised teams. Many have...