C-TECH CLUB
We have set up the C-Tech Club, which is a networking group for founders and CEOs of construction technology start-ups. (See www.c-techclub.org).  This now has more than 386 members in 32 countries across the world.
The C-Tech Club has monthly speaker meetings and a vibrant online network for founders to share ideas and collaborate more effectively.
We support founders by sharing knowledge and best practice from other founders – for example, on business models and pricing strategies.  We also help them share new skills and interact as a group with industry players such as venture capital firms and large software vendors. We bring potential clients and start-ups together so they can identify how the right technology can help solve their problems.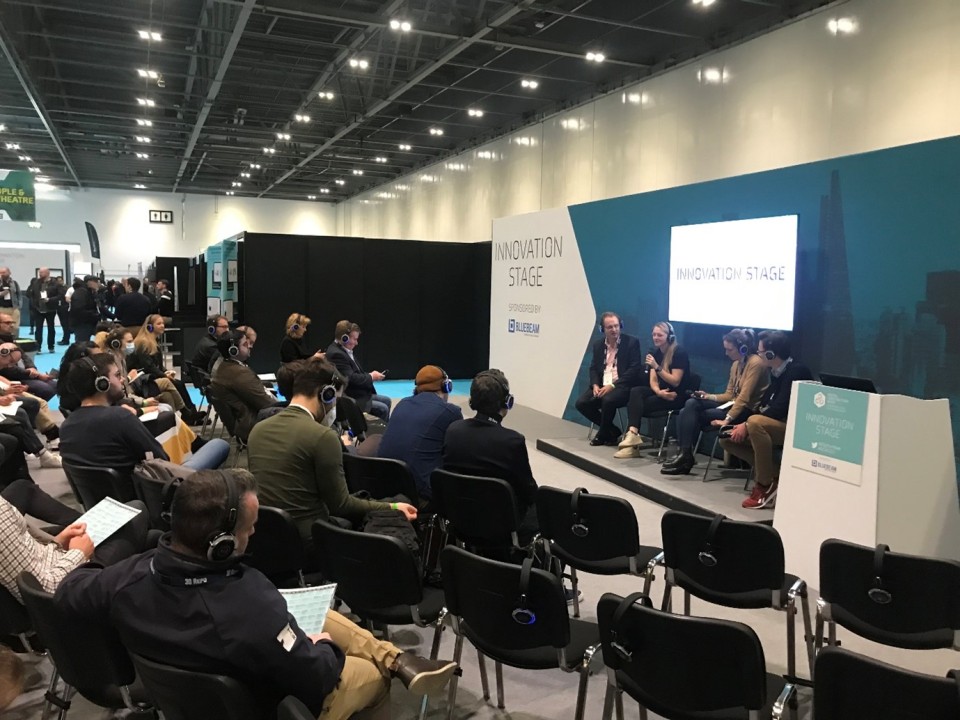 The C-Tech Club on stage at Digital Construction Week, November 2021. (From left to right: John Priestland (Priestland Consulting), Brittany Harris (QFlow), Ineke Bulle (Matrak) and Grzegorz Marecki (Continuum Industries)